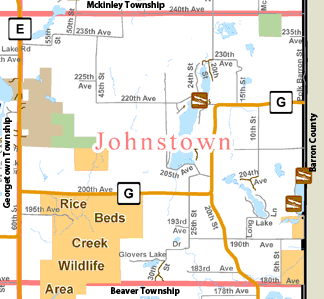 Welcome to the Johnstown's page. Town notices and document information is available through the links on the right.
Chair
Mike Anderson 715-822-4298
Supervisor
Richard Naessen 715-822-4442
Supervisor
Joe Zaspel 715-822-2356
Clerk
Deanne Moravitz 715-497-3043
ddmorv@gmail.com
Treasurer
Susan Rouzer 715-822-3288
Email addresses are not clickable to prevent spam.
Please copy the address to your email program to send a message.